5th session of technical committee on standardization TC 164 "Artificial intelligence" was held in the framework of the 14th International Conference "Intelligent Data Processing" on the 7th of December 2022.
The agenda of this event included the plenary session, section research and methodological sessions on the following topics - artificial intelligence in healthcare, cross-sectoral matters of the artificial intelligence and artificial intelligence in education.
Participants of the session were the following - members of TC 164, representatives of the Russian Standardization Institute, related technical committees and sectoral experts.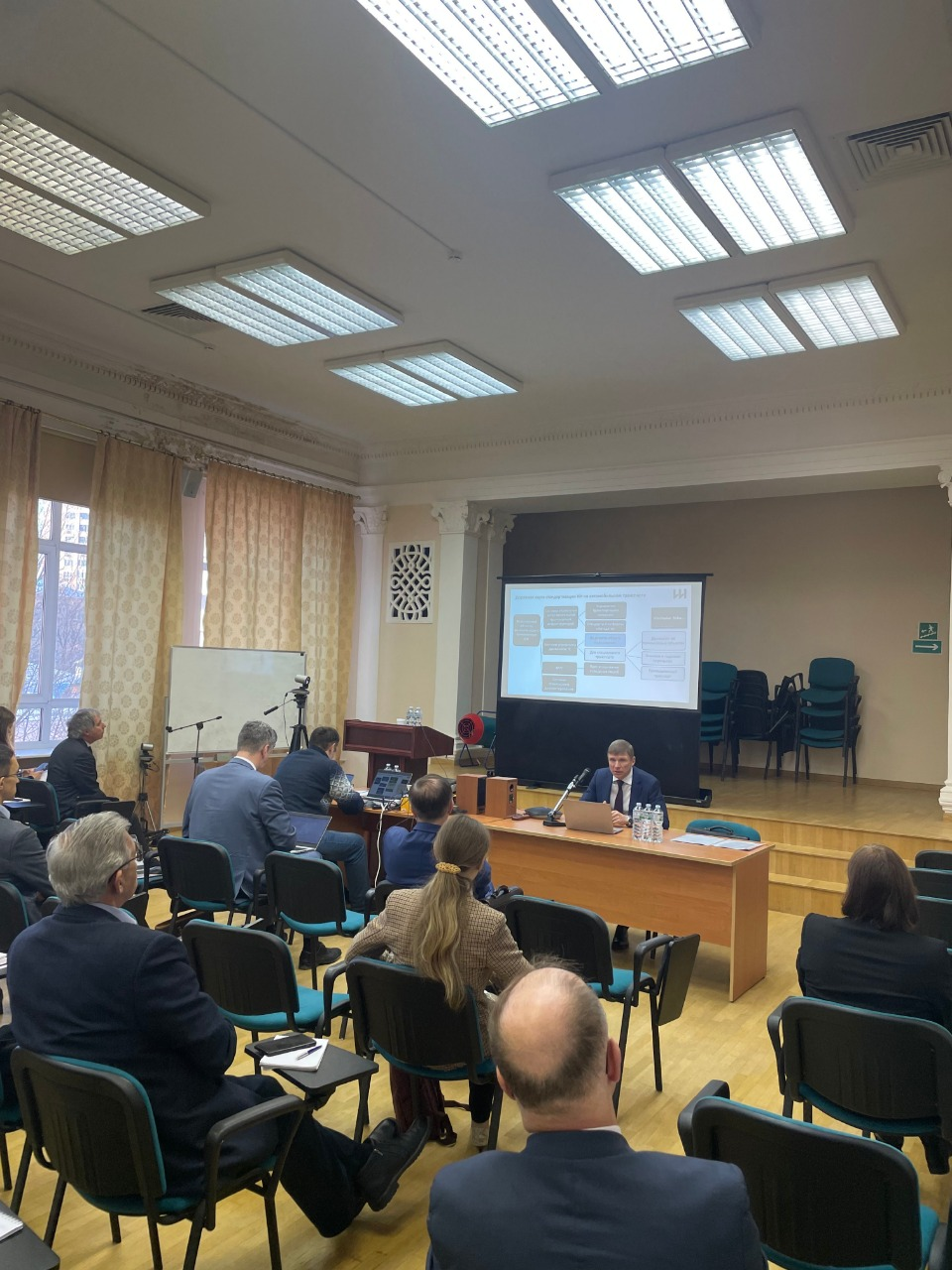 The Chairman and the Secretary of TC 164 performed in the framework of the plenary session. They told about the main results, tasks and challenging points of the activities of TC 164 and course of execution of the plan of TC 164 for 2022 and plans for 2023.
The results of the activities of TC 164, plans for 2023, actualization of the Perspective standardization program "Artificial intelligence" during 2021-2024 were covered during this plenary session.
One of the proposals of the Russian Standardization Institute was use of artificial intelligence systems in measurement means of the peculiarities of high-tech products obtained particularly by additive manufacturing. Machine learning algorithms (artificial neural networks) have shown potential in terms of determining which macro-level parameters can be used to predict material characteristics at the micro-level.