Registration, official publication and distribution of documents on standardization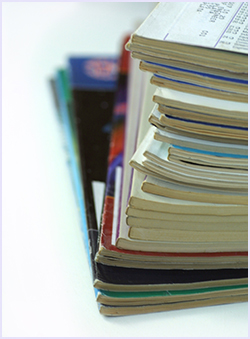 FSBI «RST» has the exclusive right for publication of official documents on standardization, metrology and certification, approved by the Federal Agency on Technical Regulation and Metrology;
FSBI «RST» has Federal Information Collection of technical regulations and standards;
FSBI «RST» has Collection of national and interstate standards, Russian classifiers, standards of international (regional) organizations, foreign countries, standards unions, societies and associations; regulatory and technical documents, industry standards and specifications enterprises;
FSBI «RST» has own store chain - territorial divisions of dissemination STI documentation and distribution of information provision official published documents on standardization, metrology and certification both on paper and electronic devices.
FSBI «RST» publishes:
National standards: GOST, GOST R, GOST ISO, GOST IEC, ISO / IEC, GOST R ISO, GOST R IEC etc.
Collections of national standards combined thematically;
National and interstate classification code
Monthly informational indicator National Standards" (ICS with the "Order Form"), "Specifications" (IUTU)
Annual indicators of "National Standards", "Specifications", "State Register of Measurement", "Guidance documents, regulations and recommendations"
The magazine "Measurement technique" and "Metrology"
∙ Literature in the field of scientific and technological, educational, reference and other publications about activity of the Federal Agency on Technical Regulation and Metrology.